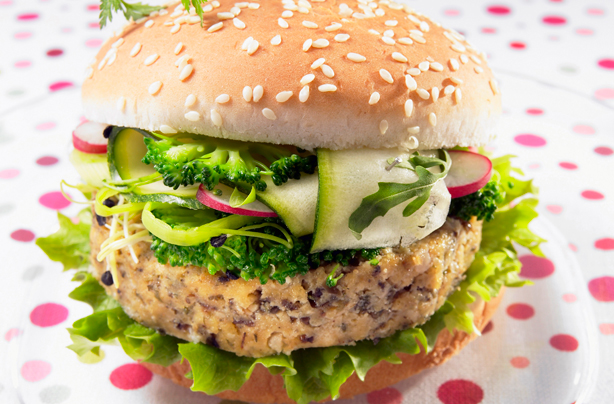 Our favourite veggie burgers
Being veggie doesn't need to mean missing out on all the fun of summer barbecues and outdoor eating. There are plenty of
vegetarian
burger recipes that will bring just as much oozing, delicious joy to your veggie plate as their meaty counterparts.
From bean burgers to carrot burgers, from sweet potato burgers to beetroot burgers, we've got lots of delicious meat-free burgers for you to choose from, you're going to be spoilt for choice.
Have a flick through our selection of the best veggie burger recipes around and of course, leave us a comment to let us know if you've tried any or if you've got any tips for making your veggie burger extra tasty. Enjoy!