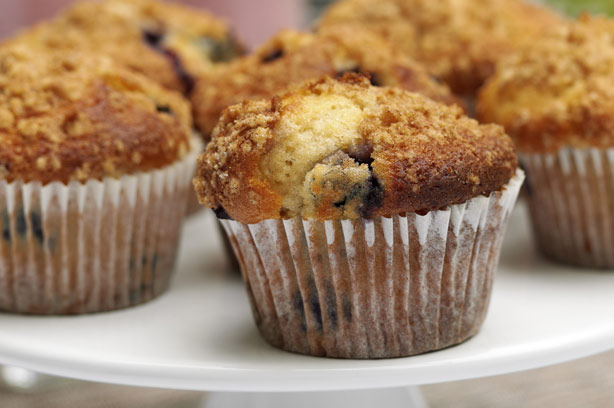 Muffins
Muffins are an all round favourite - you can spin them as healthy for any buyers who are trying to be good or you can pack them with chocolate chips for naughty treats too. They're great for any time of day so if you're having a bake sale in the morning, make sure muffins are on the menu.
Get the recipe:
Blueberry muffinsTo make 12 blueberry muffins you will need:
Blueberries = £1.17
Caster sugar = 15p
Butter = 28p
Self-raising flour = 9p
Baking powder = 18p
Egg = 33p
Vanilla extract = 11p
Milk = 13p

Total:
£2.44

Price per muffin:
20p


Price to sell (per muffin):
at least 40p to make double your money. Sell them at 50p-£1 maximum with blueberries or with more expensive fruits.
Cheap extras
Mixed fruits: strawberries, blackberries etc.
Chocolate chips
Nuts and seeds
Oats