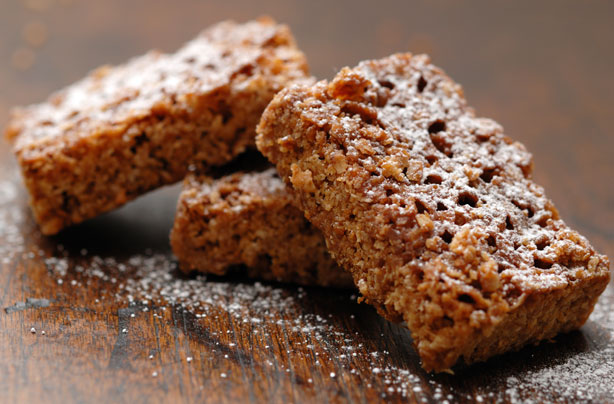 Flapjacks
Who would've thought oats could be so tasty? Flapjacks are ideal for bake sales as you can buy oats in bulk to cut down on the costs. Flapjacks are simple, quick and cheap to make too - they're also a good bake to tempt the healthy eaters too!
Get the recipe:
Crunchy peanut butter flapjackTo make 20 flapjacks you will need:
Butter = 83p
Demerara sugar = 40p
Golden syrup = 22p
Crunchy peanut butter = 79p
Porridge oats = 34p
Vanilla extract=11p

Total:
£2.69

Price per flapjack:
13p


Price to sell (per flapjack):
at least 26p to double your money. Sell them at maximum 50p per flajack with added treats like chocolate chips.
Cheap extras
Chocolate chips
Raisins
Nuts