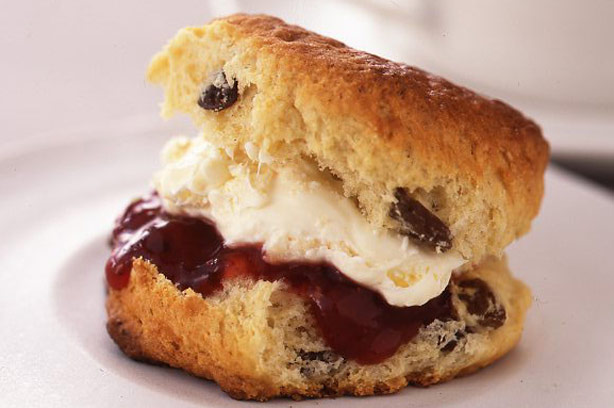 Scones
You might think scones are a little bit too posh for bake sales but think again. Sweet or savoury, scones are perfect for selling at a bake sale. Your buyers will feel like they're getting a right treat, especially if they're served with fresh cream and jam. Don't worry though, you'll make a sweet profit with these baked goods as they're super cheap to make.
Get the recipe:
SconesTo make 9 scones you will need:
Self-raising flour = 8p
Baking powder = 18p
Butter = 13p
Caster sugar = 7p
Sultanas = 8p
Egg = 17p
Milk = 9p

Total:
80p

Price per scone:
8p


Price to serve (per scone):
at least 16p to make double your money. Sell them at maximum 50p-£1 if you add fresh cream and jam.
Cheap extras
Clotted cream
Jam
Chocolate chips
Dried fruit