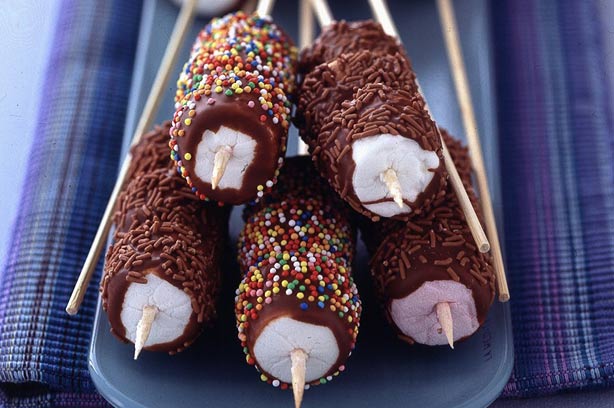 Marshmallows
You might not associate marshmallow with bake sales but they seem to be all the rage in America. These easy to make treats are so cheap - just buy a multi-pack and cover them in chocolate and sugar strands - simple!
Get the recipe:
Marshmallow swizzle sticksTo make 10 marshmallow sticks you will need:
Milk chocolate = £1.13
Marshmallows = £1.17
Sugar strands = £1.28
Skewers = £1.07

Total:
£4.65

Price per marshmallow stick:
46p


Price to sell (per marshmallow stick):
at least 92p to double your money. Sell them at maximum £1 per stick.
Cheap extras
Different chocolates: milk, dark, white etc.
Sugar strands: chocolate, multi-coloured