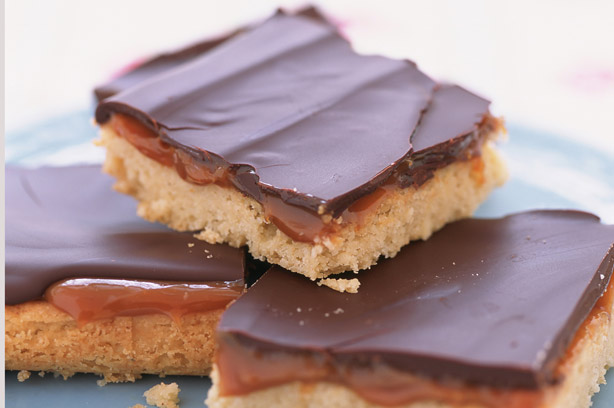 Millionaire's shortbread
Everyone loves a classic millionaire's shortbread - layer upon layer of biscuits, caramel and chocolate, what's not to love? You can cut your shortbread into small chunks and sell them in see-through bags - they'll go down a storm!
Get the recipe:
Millionaire's shortbread

To make 8 shortbreads you will need:

Butter = 41p
Caster sugar = 12p
Plain flour = 18p
Ready-made caramel = £2.10
Dark chocolate
=
£2.80


Total:
£5.61

Price per shortbread:
70p


Price to sell (per shortbread):
£1.40 to double your money. Sell them maximum £2 depending how big you cut them.

Cheap extras

Homemade caramel
Golden caster sugar = 35p
Butter = 80p
Syrup = 19p
Condensed milk = £1.00