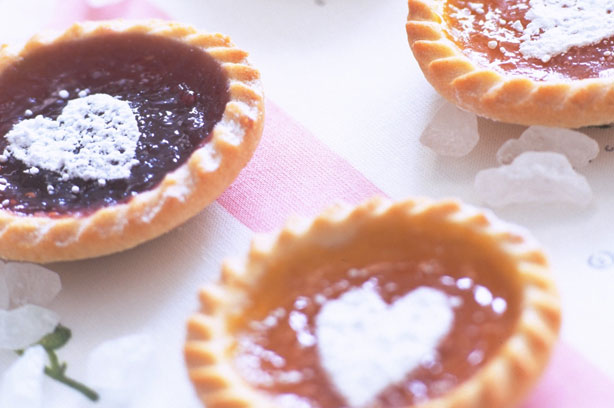 Tarts
There are plenty of reasons why you should make tarts for you bake sale - they're easy to make, you can make lots in a batch and they'll make you a good profit too! Top with whatever tickles your fancy or opt for these cheap jam tarts!
Get the recipe:
Jam tartsTo make 12 jam tarts you will need:
Plain flour = 12p
Butter = 15p
Caster sugar = 8p
Egg = 17p
Jam = 29p
Total:
81p

Price per tart:
6p


Price to sell (per tart):
at least 12p to double your money. Sell them maximum 50p with icing sugar or marmalade varieties.
Cheap extra
Icing sugar
Marmalade
Raspberry jam
Fresh berries