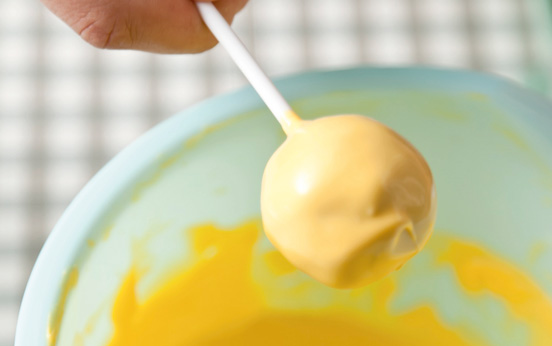 Cake pops
Cake pops are much easier to make than you may think. They look fancy but really don't break the bank and with a basic recipe like ours, you'll be able to make loads in one go. Candy melts can be bought online to save the pennies.
Get the recipe:
Basic cake popsTo make 20 cake pops you will need:
Butter = 55p
Caster sugar = 22p
Vanilla extract = 21p
Eggs = 33p
Self-raising flour = 14p
Milk = 8p
Cream cheese = 18p
Icing sugar = 38p
Candy melts = £2.90
Lollipop sticks = £1.07

Total:
£6.06

Price per cake pop:
30p


Price to sell (per cake pop):
at least 60p to double your money. Sell them maximum £1 with extras.
Cheap extras
Sugar strands
Chocolate chips
Fondant to decorate