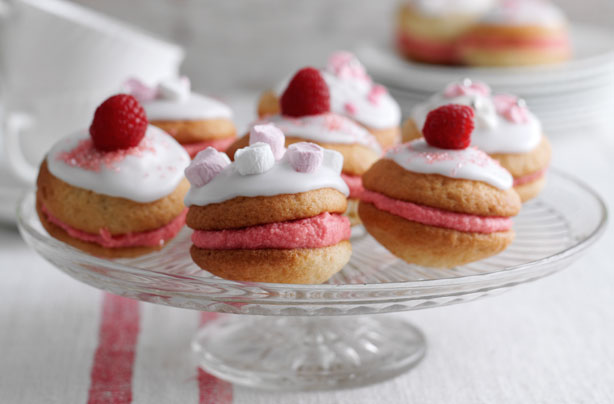 Whoopie pies
Whoopie pies are a great treat when it comes to bake sales. Not only can you experiment with different flavours, you can top with different goodies like marshmallow, fresh fruits and chocolates too! They'll look great and stand out from the crowd which means you're more likely to sell them all.
Get the recipe:
Very berry whoopie piesTo make 20 whoopie pies you will need:
Plain flour = 21p
Baking powder = 18p
Bicarbonate of soda = 18p
Caster sugar = 25p
Butter (including filling) = 43p
Greek yogurt = 37p
Eggs = 33p
Vanilla extract = 11p
Total:
£2.06

Price per whoopie pie:
10p


Price to sell (per whoopie pie):
at least 20p to double your money. Sell them at 75p-£1 maximum with extras.
Cheap extras
Icing sugar
Raspberries
Other berries: strawberries, blueberries etc.
Raspberry puree
Marshmallows