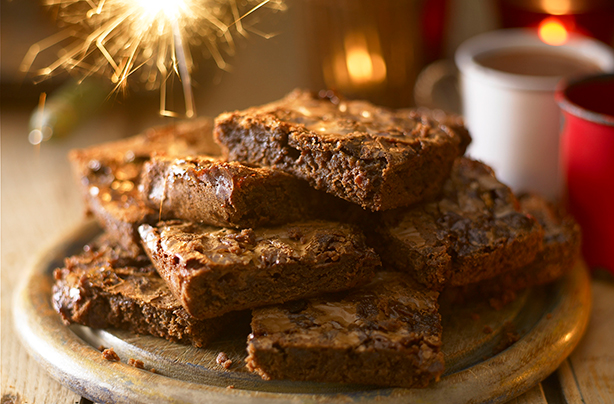 Brownies
Brownies always go down a treat when it comes to bake sales. Rich, dark and gooey, everyone is tempted by these delicious bites and we can see why. You can make a large batch of brownies in one go and cut them into chunks ready to be bought.
Get the recipe:
Chocolate browniesTo make 24 chocolate brownies you will need:
Dark chocolate = £2.00
Butter = 28p
Caster sugar = 37p
Eggs = 67p
Vanilla essence = 11p
Plain flour = 8p
Cocoa powder = 87p

Total:
£4.38

Price to sell per brownie:
18p


Price to sell (per brownie):
at least 36p per brownie to double your money. Sell them at 50p-£1 maximum if you're adding different toppings to the mix.
Cheap extras
Different chocolate: white, dark, milk etc.
Mixed nuts
Raisins
Chocolate chips
Marshmallows