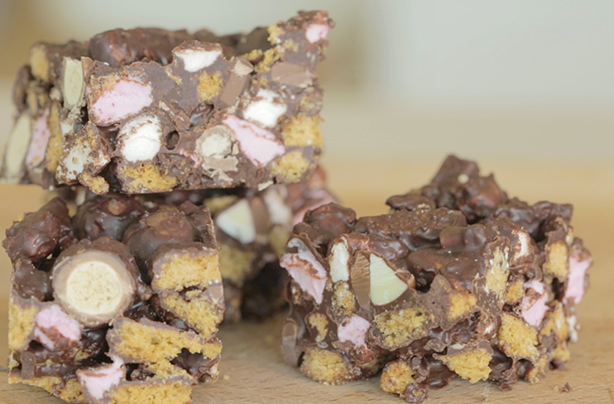 Rocky road
Rocky road is one of the easiest recipes to make for a bake sale. You just need plenty of chocolate and a variety of sweet treats to melt it over. You can feed so many people with one batch of rocky road.
Get the recipe:
Rocky road To make 16 rocky roads you will need:
Butter = 28p
Plain chocolate = £2.50
Golden syrup = 8p
Maltesers = £1.11
Chocolate chips = 84p
Marshmallows = 59p
Ginger biscuits = 15p

Total:
£5.55

Price per rocky road:
35p


Price to sell (per rocky road):
at least 70p to double your money. Sell them at maximum £1 depending on how big you cut them.