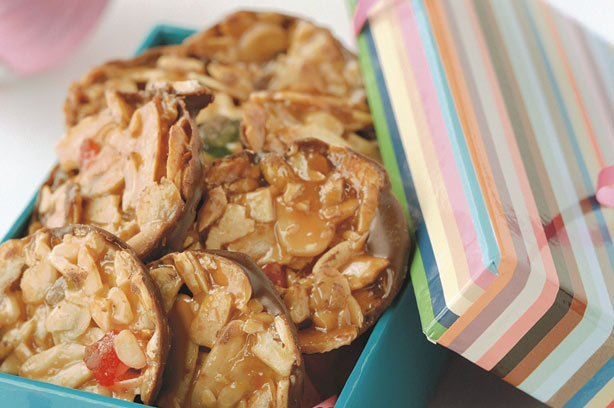 Florentines
Florentines are much easier to make than you may think and you can make plenty in one go too. They look good, taste good and are sure to be a big hit at your bake sale.
Get the recipe:
Chocolate florentinesTo make 16 florentines you will need:
Butter = 14p
Demerara sugar = 11p
Honey = 13p
Plain flour = 2p
Glace cherries = 13p
Candied peel = 18p
Flaked almonds = 47p
Dark chocolate = £1.70

Total:
£2.88

Price per florentine:
18p


Price to sell (per florentine):
at least 36p to double your money. Sell them for a maximum 50p if you decide to sell them individually wrapped.
Cheap extras
Other chocolate: white, milk
Dried fruits
Gift bags