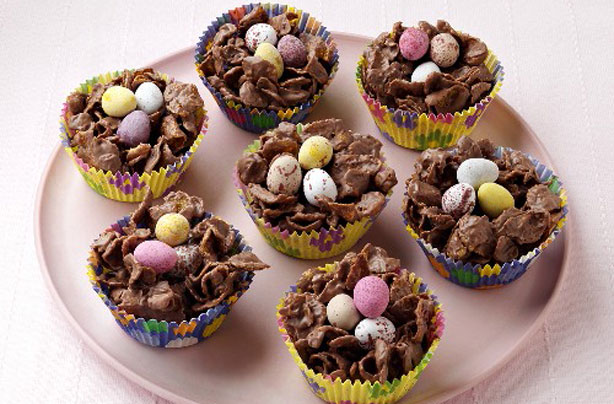 Cereal cakes
Buying cereal in bulk can be pretty cheap so if you're looking for a cost-efficient recipe than cereal cakes are the way to go. From Cornflakes to Rice Krispies, just add melted chocolate and let the fridge do the rest of the hard work - simple!
Get the recipe:
Chocolate cornflake nestsTo make 12 chocolate cornflake cakes you will need:
Milk chocolate = £1.13
Butter = 14p
Golden syrup =4p
Cornflakes = 27p

Total:
£1.58

Price per cake:
13p


Price to sell (per cake):
at least 26p to double your money. Sell them at 50p per cake with chocolate extras like Mini Eggs or Smarties.
Cheap extras
Mini Eggs
Smarties
Maltesers
Different chocolate: milk, white, dark etc.