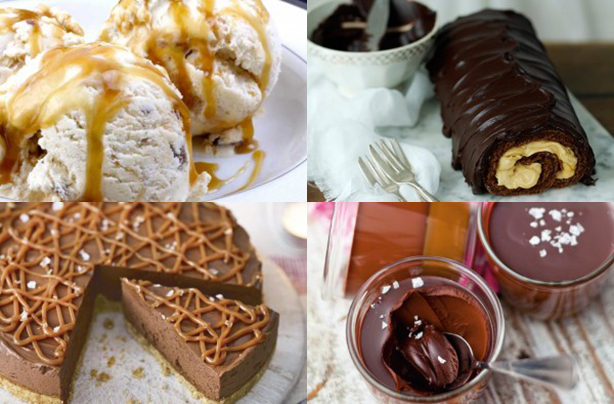 Salted caramel recipes
Have you tried salted caramel yet? The hot new foodie trend has got our tastebuds excited! Salted caramel is a flavour sensation that will keep your cooking fresh and original.

It's as simple as it sounds, you add salt to caramel and team it with your bakes, tarts or desserts for taste that has to be tried to be believed.

Salted caramel is usually teamed with chocolate as the saltiness helps to bring out all the lovely chocolatey flavours.

So if you're tempted to try salted caramel but not sure what dish to go for, you've come to the right place. Click through our delicious salted caramel recipes to find the perfect naughty treat for you...