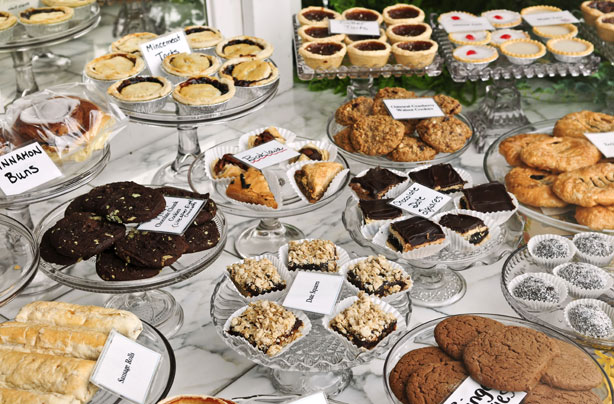 Presentation
Presentation is key! You want your table to look good and tasty when it comes to the big day so make sure you plan exactly what you want to put where and how you want to display if beforehand.

Do you need a table cloth? Do you want cake stands or just plastic plates? How many napkins do you need? Do you want flowers, streamers or balloons? Do you need trays, baskets, bowls etc. for your bakes?

Think about labelling your cakes and bakes too, so everyone can tell exactly what each bake is. If there are any dietary requirements - like 'may contain nuts' or 'gluten-free' add this important info to your labels but keep them simple and large too so people can read them from a distant.

Once you've planned your presentation, it's time to sort out storage...