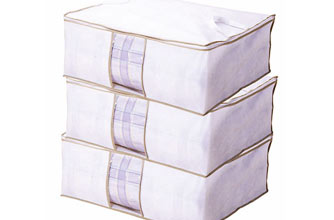 Storage
If you've made tons and tons of bakes, just remember that not all of them are going to fit on the bake sale table at once. Make sure you have plenty of storage like tupperware boxes or cool bags and pile them up under the table where you're going to sell them.

So when one of your bakes sells out and you're left with an empty plate, all you have to do is reach under the table and top it up with the next batch.

Cool bags are perfect if it's a hot day or you're holding your bake sale out in the sunshine - buttercream and fresh cream pastries can run and sweat if not stored properly so make sure you've got plenty of ice packs at the ready.

Once you've sorted out your storage it's time to get selling...