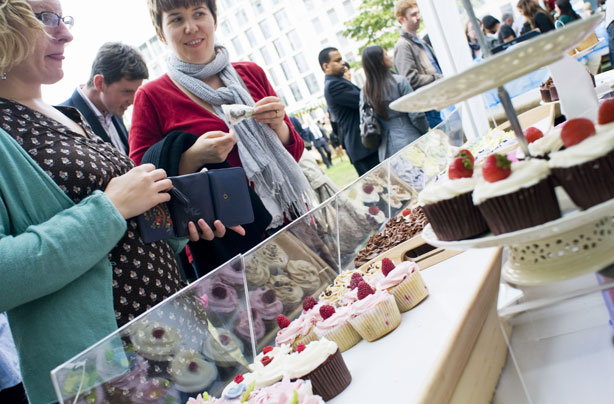 The big day
The day before the big day make a list. This list will be your ticket to a organised and stress-free bake sale. Write down every single thing that you will need - from spoons to flapjacks, write everything down. Read the list to a couple of your team members to make sure you haven't left anything off.

When it comes to the bake sale the trick is to keep calm. You may get flustered at first but make sure you leave as much time as possible for setting up. You want to be set up at least half hour before the bake sale starts so you can get organised.

One of the most important things to remember is to have a money petty cash so you can give change to people. Give each of your team members money bags so they can all sell the cakes - the more people selling the cakes, the more cakes you will sell.

Last but not least, have fun! Plenty of smiling and interacting with your customers will go a long way!

After your bake sale, it's time to sort out those leftovers!