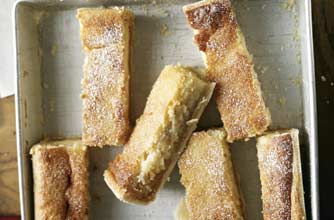 Don't forget the leftovers
People often forget that you can sometimes have leftovers. The trick is to reduce your prices when you reach the final hour of the bake sale.

If your tables are still piled high with baked goods it's time to warm up those vocal chords and chant some of your best deals - just like they do down the market!

Don't worry if you end up with a few leftovers here and there. You can give them to your team members and their families as a thanks for all their hard work or you could donate them to your local homeless shelter.

Once you've sorted out your leftovers it's time to count your profit!