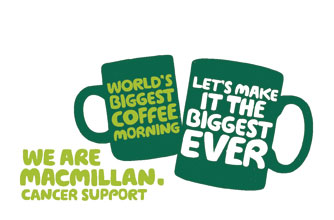 Do your research
If you want to raise money for a particular charity, it's good to do a little research. They may already have a nationwide bake sale taking place. If the charity has an established sale, it will take a lot of the hard work out for you. They'll be able to provide signs, advice and lots of info - and there's a good chance people would've heard of the event too, which helps.
These are some of the biggest charity bake sales:
Breast Cancer Care's Strawberry Tea
1st June - 31 August
Marie Curie Cancer Care's Blooming Great Tea Party
April to August
Macmillian's World's Biggest Coffee Morning
Friday 27 September 2013
Once you've done your research, it's time to call the B-team...