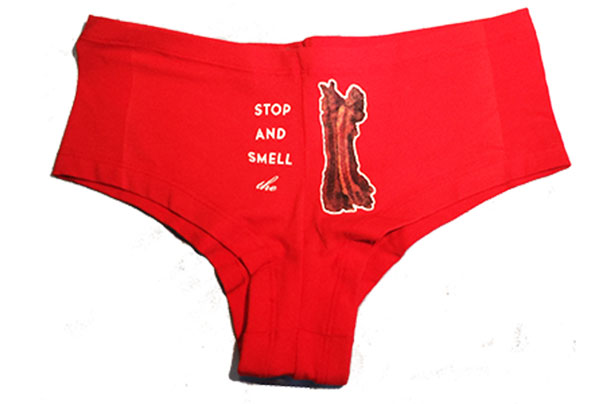 Bacon-scented underwear
Yes, you read that right.
The world's first ever pair of bacon-scented underwear uses moisture-wicking, scent-emission technology to create knickers that look and smell like your favourite pork.
But the meaty drawers do come with a health warning. The makers J&D Foods warn customers; 'If you have a large dog with razor sharp teeth, please do not fall asleep in the underwear.'
And if you work as a zookeeper or a vet then maybe save these as your weekend undies.
The scent will last through multiple washes and for up to 12 months.
Buy bacon underwear