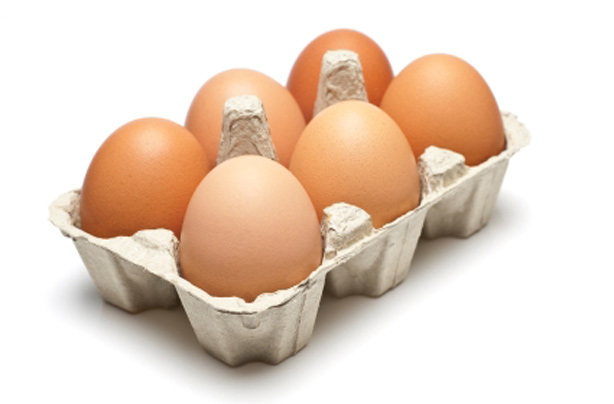 6. Eggs
Main reason for waste:
Not used in time.
We've all been there. You really fancy an
omelette
only to find the eggs expired weeks ago!
How to avoid waste
: Store the eggs in a clear place and keep check of the expiry date. Eggs can sometimes last longer than stated. You can test the freshness by putting it in a tumbler of water, horizontal means it's very fresh, vertical position means it's stale.