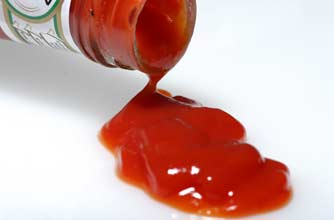 12. Condiments, sauces, herbs and spices
Main reason for waste: Not used in time.

That little dollop of ketchup at the bottom of the bottle, that last bit of mustard and that remaining mayo that you can quite get out, all these bits of condiments thrown away add up to a massive yearly waste.

How to avoid waste: Add a little drop of water to the jar/bottle, close the lid and swill around for a few seconds. The remaining sauce will be easily pourable so you can use all of it up. Herbs can also be frozen if you think they're not going to last.