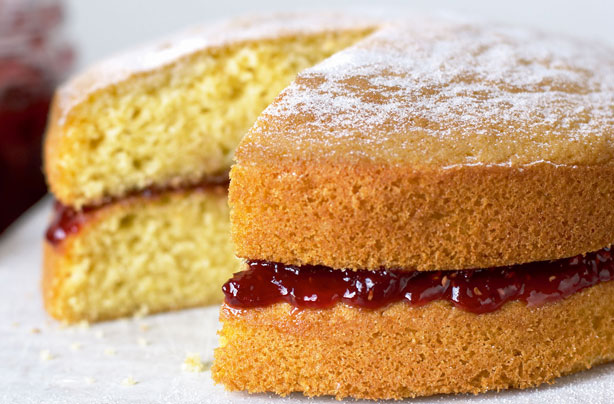 Mary Berry's all-in-one method
Mary Berry champions the all-in-one method when it comes to making cakes. The all-in-method is where you mix all the wet and dry ingredients together, rather than creaming the sugar and butter together first.
Mary says:
'The all-in-one method has replaced the creaming method. It is ideal for the
Victoria sponge cake
because it's quicker and the only thing you have to worry about is getting the fat at the right temperature - if you're using butter it's got to be soft and not oily,' she says.
'It does help to have an electric machine to do it for you, unless you're Paul Hollywood who's got better muscles than me!'