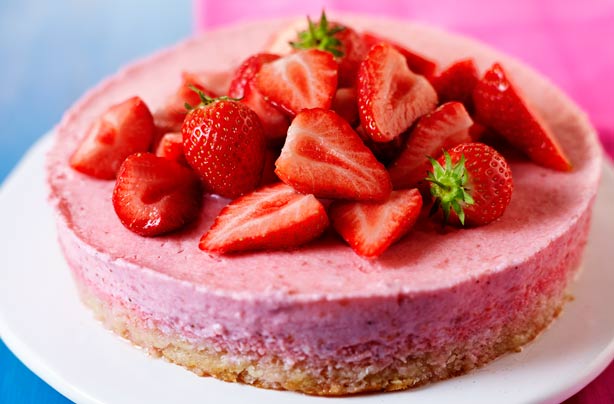 Dairy-free cakes and bakes
Dairy-free cake recipes that everyone can enjoy, including a dairy-free carrot cake recipe, dairy-free and gluten-free chocolate chip cookies and super easy dairy-free pecan brownies.
Dairy-free products are widely available in most supermarkets these days, which makes life that little bit easier when it comes to baking. If you're on a dairy-free diet, or your child is intolerant intolerent to dairy, you no longer have to miss out iwth our easy dairy-free cakes and bakes. We know how hard it can be to be on a dairy-free diet, especially when you have a sweet tooth. These are some of our favourite dairy-free recipes that taste, look and smell just like their original versions...
This strawberry mousse cake is light and so creamy that you won't believe it's dairy-free - it's made with coconut milk instead, but with excellent results.
Get the recipe:
Dairy-free strawberry mousse cake
.
Click through our dairy-free cakes and bakes now...