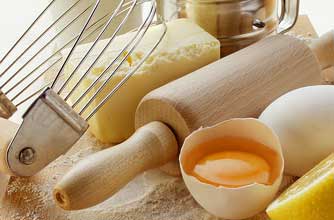 Use what you have already
Don't have a rolling pin? Use a bottle of wine instead! Don't have a piping bag? Use a sandwich bag and cut a hole in the corner! Don't have a whisk? Use two forks back to back!

You can see what we're getting at here - you don't have to buy fancy baking tools - you can use what you already have!