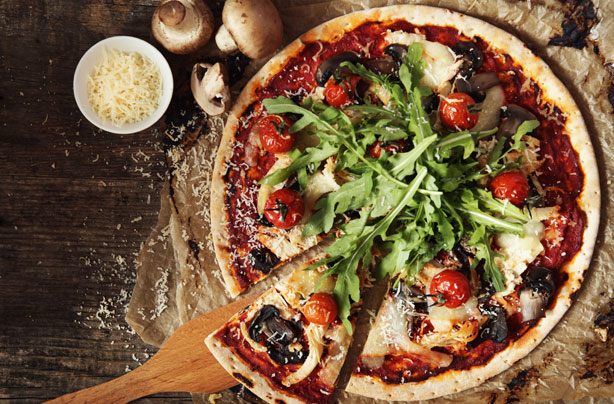 14 foods you didn't know you could BBQ
Burgers, chicken and sausages are all classic BBQ foods but do you ever fancy trying something a little different?
If you've got the BBQ going, experiment with some of these unusual foods that you probably didn't know you could BBQ. It'll certainly impress your guests!
Click through to see if you knew about any or all of these unusual BBQ foods.
First up is BBQ pizza - yes really!
How to BBQ
You need to make the
pizza dough
from scratch, then lightly flour and oil it before placing on the grill. Make sure the grill is very clean as any dirt will make the dough stick. Allow the base to cook for a few minutes before oiling the other side slightly (wiping away any excess oil to avoid flaring the flames), and flip. Apply a light layer of tomato sauce and cheese (too many toppings and they won't cook). If you have a top to your BBQ, close it to let the heat melt the cheese, if not, keep a close eye on the base and remove when it's ready. We recommend trying with a mini pizza first to test if your BBQ will work.
Try one of our
pizza recipes
on the BBQ.