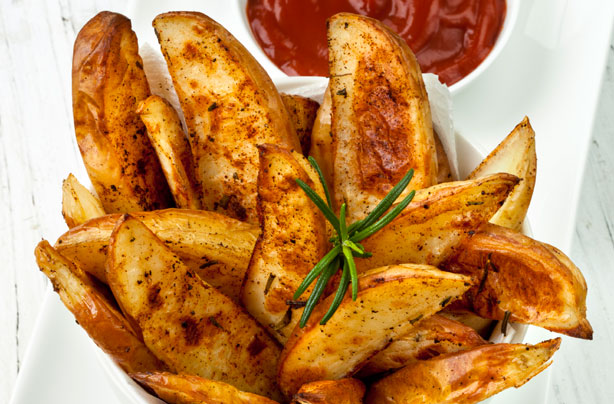 How to BBQ potato wedges
Wedges are the perfect side for your burger but they don't need to miss out on the BBQ fun. The flame-grilled wedges will be full of flavour and nice and crispy.
How to BBQ

You need to slice the wedges or chips thiner than you would do usually (around 1cm thin) so they cook all the way through. Par-boil them until soft, then drizzle with oil and place on the BBQ. They should cook relatively quickly but you may need to have a wedge or two - just to check, of course!


Try our classic spicy potato wedges recipe