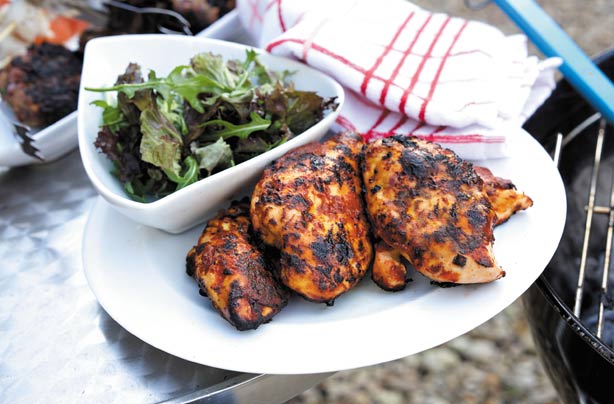 Best chicken marinade recipes
From honey and mustard to spicy Moroccan, we've got lots of delicious chicken marinades recipes that are sure to give your meat an extra special flavour.
Turn your average
chicken recipe
into a flavoursome feast with our round-up of the best chicken marinades. So if you're looking for a way to jazz up your chicken then you've come to the right place.
We've got plenty of mouth-watering chicken marinades to choose from including Gordon Ramsay's jerk chicken, barbecue tandoori chicken and a classic BBQ glaze. Just allow your chicken to absorb all the lovely flavours for a few hours - it'll be worth the wait!
Click through our best chicken marinades now to give your chicken lots of lovely flavour
...
First up is this delicious, mouth-watering BBQ tandoori chicken marinade. Marinate your chicken breasts in this rich tomato based sauce for 1 hour and toss them on the BBQ - it's that easy! The simple blend of cumin, coriander, turmeric and chilli gives your meat a smokey finish.
Get the recipe:
BBQ tandoori chicken