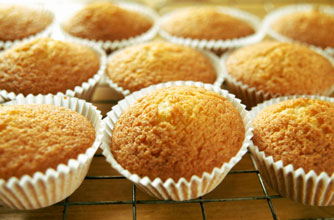 Basic cupcakes
These basic cupcakes are a great starter recipe as they use only a few ingredients and are really easy to make. You can be in charge of the oven whilst your child can be in charge of the mixing!
Tasks for the kids
Mixing the ingredients together with a wooden spoon
Spooning the mixture into the cases
Decorating the cakes with icing, sprinkles etc.
Get the recipe:
Basic cupcakes