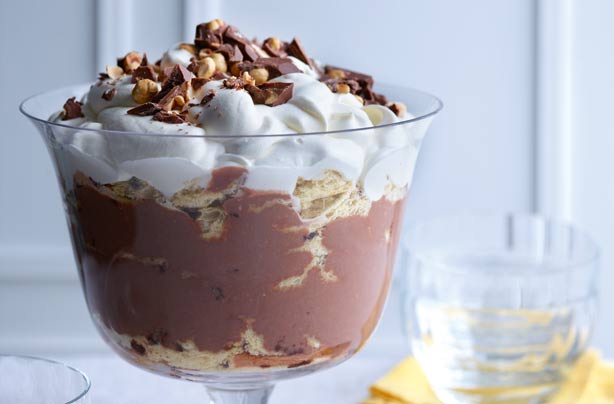 The best Nutella recipes
Love Nutella? Love experimenting in the kitchen? Well, you've come to the right place! We've rounded up some of our favourite Nutella recipes from Nutella lollies to Nutella cheesecake, we've got lots to choose from.
Nutella is such a delicious, chocolaty hazelnut spread which we just can't seem to get enough! It's so great, you can even bake with it too!
Chocolate and hazelnut pancakes, Nutella chocolate cake and Nutella truffles are only a few of the mouth-watering recipes we have for you to try.
Click through our best Nutella recipes to get started...
If you're looking for a dessert that's got the 'wow' factor - this is it! Made with a generous, and we mean generous amount of Nutella this creamy, sweet trifle is layered with chocolate chip brioche, custard and plenty of cream.
Get the recipe:
Nutella trifle