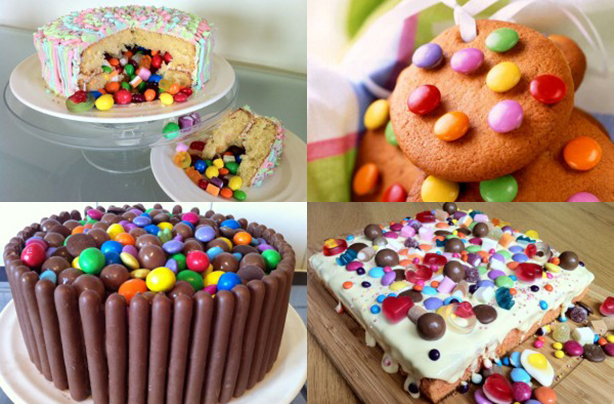 Bake with sweets
The kids are really going to love these sweetie-covered cakes and bakes. From a cracking piñata cake to a gooey marshmallow-topped birthday cake, we've got lots of naughty treats for you to make at home. They may not be the healthiest cakes in the world - but these bakes are for special occasions - and we all deserve a little treat once in a while.

Maltesers, Smarties, Haribo or M&Ms - whatever sweets or chocolates you love can be added to your baking to give it a fun twist.

You can get the kids involved with the baking and decorating too - they'll just love getting creative with their favourite treats.

So if you fancy giving your kids a naughty treat every once in a while then why not make it a sweetie-covered one?

Come and see our favourite bake with sweets recipes now to choose your favourite...