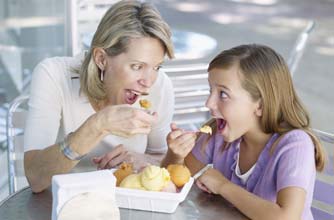 Which flavour do you love?
Let's be honest, pretty much everyone loves a nice big scoop of
ice cream
! And, who can blame us? There's no better way to cool down in summer, no better cure for a broken heart (and no better pacifier for a restless child!)
But a new survey by Baskin-Robbins has revealed that your favourite flavour of ice cream could actually reveal a lot more about you than just the fact you've got a sweet tooth. Whether it's chocolate, strawberry or pralines and cream - ice cream experts reckon that your choice of scoop could actually say a lot about your personality!
Click through to find out what your favourite ice cream flavour says about you...