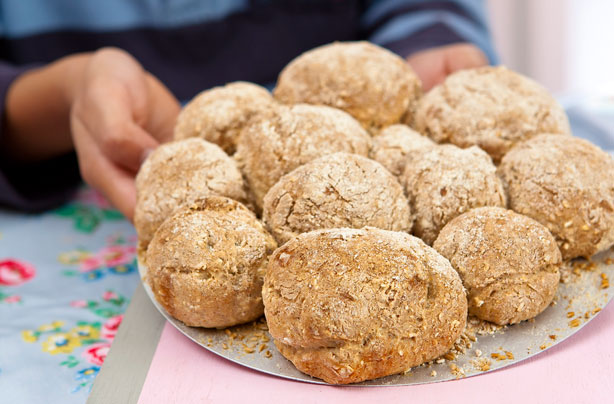 Easy lunch recipes for kids
Do your kids love cooking? Take a look at these easy lunch recipes for kids to cook including jacket potatoes, soup and lots of tasty sandwiches. We've got plenty of recipes to improve your child's cooking skills whatever their age.
Lunch is a great chance to experiment in the kitchen with your kids teaching them all sorts - from preparing sandwich fillings to cutting veggies for a lunch time omelette. You can teach them plenty of new skills - and show them all the do's and don'ts of cooking lunch with our round-up of child friendly lunch recipes.
Click through our easy lunch recipes for kids to see our best recipes...
First up, this recipe is a great one for pushing your child's skills to the next level - bread making! And with our simple step-by-step picture recipe your child can complete pretty much every stage with hardly any help!
Tasks for the kids
Mixing all the ingredients together
Kneading the dough
Cutting the dough into pieces, with supervision
Baking the dough in the oven, with supervision
Get the recipe:
How to make soft brown rolls