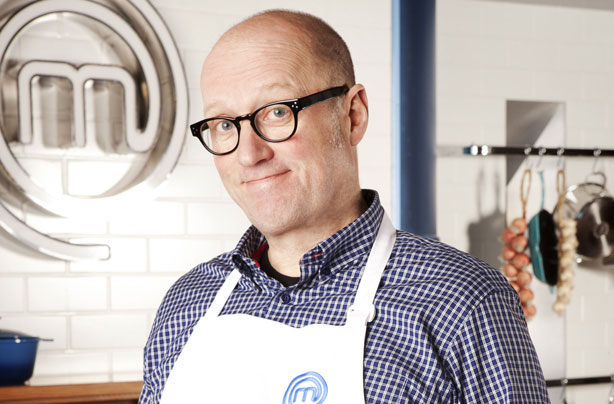 Adrian Edmondson
You know him from...
The Young Ones back in the day! Funny man Adrian or as he'd like to be known 'Ade' has been on our TV for yonks! He's also been married to Jennifer Saunders for years and years too - aw! Comedian, actor, writer, musician - this guy is full of talent! We wonder what he'll be like in the kitchen though?
WINNER
Ade was the 2013 winner after impressing John and Gregg with his final three courses. He surprised himself with his win, saying: 'I'm very, very chuffed, I've spent most of my life being second, so to actually come top it feels very weird. It feels unusual, but I'm very, very pleased indeed. It's quite nice to be first.' His final menu was:
Starter: pan-seared loin of
venison
, with a pepper crust, served with celeriac remoulade and lambs lettuce.
Main: butterflied fillet of
sea bass
stuffed with
scallop
mousse and served with a deconstructed
ratatouille
sauce
Dessert:
strawberries
in caramel syrup, topped with caraway shortbread and a
raspberry sorbet.