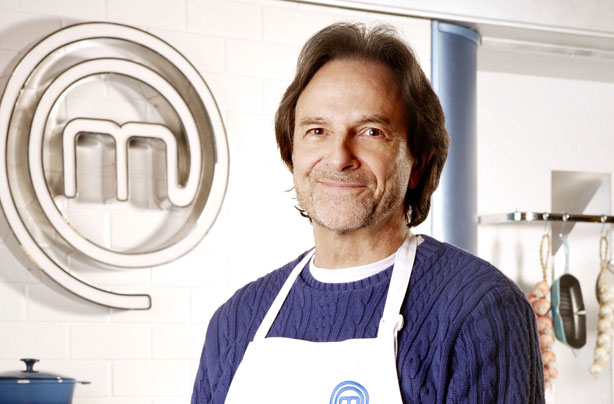 Brian Capron
You know him from...
Coronation Street! And if you don't recognise him with his long locks, Brian was the Street's evil Richard Hillman (boo!) That doesn't stop us from liking him though - we think he's going to be a killer in the kitchen.

VOTED OUT
We predicted Brian would be in it for the long haul and we were right as he made it to the the final four. In his last challenges Brian had to master the precise art of pastry and found presentation less than straightforward. For an afternoon tea challenge Brian made rhubarb
macaroons
and mini
scotch eggs
while back in the MasterChef kitchen he opted to make
strawberry ice cream
, a
treacle and orange tart
with pistachios and caramel and a creme patisserie
fruit tart
for john and Gregg.