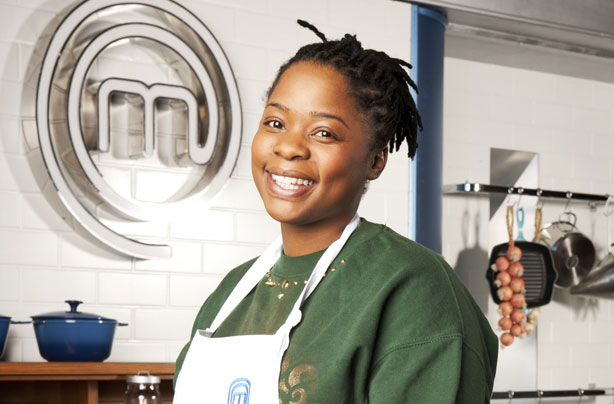 Speech Debelle
You know her from...
The music industry. Speech Debelle is a British rapper signed to the Big Dada record label and was the winner of the 2009 Mercury Prize - ooh la la! Looks like she wants to add another trophy to the cabinet!
VOTED OUT
After making it to the semi-finals Speech was knocked out of the competition on her vegetarian dish of spicy
chargrilled vegetables
with spicy coconut
risotto
, butternut squash reduction and a beetroot and chili sauce. The contestants were asked to create a dish inspired by someone close to them and Speech chose her best friend Laura who is a vegetarian. Despite the judges thinking all elements were good individually they thought Speech hadn't brought them together as a complete dish well enough and sadly it was her time to go.