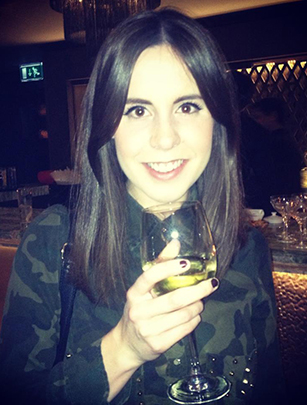 Sarah Allard - goodtoknow's Wellbeing Editor
Over the years a few little foodie traditions have snuck into the Allard household! Generally woken up by my younger sisters, we don't usually open presents til late morning/early afternoon so all focus is on breakfast. While most of us opt for the fancy smoked salmon and scrambled eggs with bucks fizz, my youngest sister, who was never allowed them at any other time of year, still asks for a box of pop tarts.

After breakfast and present opening, mum will usher us away from the kitchen so she can get started on the masterpiece ? the turkey! Although, two years ago my middle sister decided she was now a vegetarian, cue slight panic and hysteria from my mum, so now it's turkey AND nut roast. It's around this time of day that my middle sister and I will crack into the snowball cocktails!

Christmas dinner is usually on the table at around 2, with all the trimmings. Bread sauce made an appearance about 2 years ago and now it's a staple! We always beg for chocolate melt in the middle pudding for dessert, and maybe a trifle too.

Teatime in the evening is always an amazing buffet, complete with prawn vol-au-vonts which we've had on Christmas Day ever since we were kids! Christmas wouldn't be Christmas without finishing off with a vol-au-vont, a pickled onion, and a homemade sausage roll.