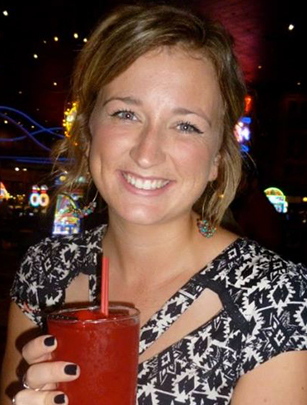 Lissa Hawkins goodtoknow's Social Media Manager
Ohhh Christmas! It all starts on Christmas Eve when we walk down the hill into the village for the Carols - Christmas isn't Christmas without a proper sing-song! We'll then all head inside the pub for a nice mulled wine, or two!

Christmas morning is a very exciting time. This year well all open our stockings at my sisters house, where well also have a nice breakfast of smoked salmon, scrambled eggs (and other sides like sausages, bacon, mushrooms and beans) We definitely start the day as we mean to go on food-packed!

After breakfast and opening some presents (ok, opening ALL the presents) its time to head home to get started on the dinner which is usually served up around 3 or 4pm! We usually have a turkey, but I'm hoping for something different this year maybe goose! We have all the sides: pigs in blankets, cauliflower cheese, stuffing, my mums famous Yorkshire puddings and of course gravy - the most important part of the meal (if you ask me!) And if we've got room after the big dinner we always have slices of bread soaked in gravy.

Theres always a classic Christmas pudding for dessert with a bit of cream - we cant get enough in our house. And my mum will usually have some Yorkshire puddings left over which well drizzle in golden syrup - yum! Later in the day (after the food coma has subsided) well have cheese and biscuits with port and then plenty of chocolates to see the evening out with a nice glass of Baileys.

My mums dinner never disappoints in fact she is the ultimate Christmas cook. We've been to aunties and uncles' houses for Christmas before - and were even abroad one year - but it just wasn't the same!