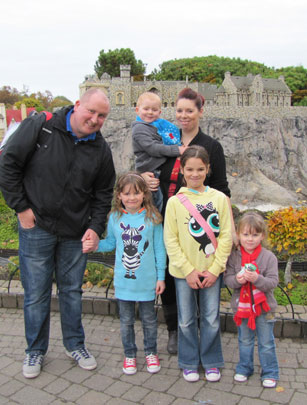 Mary Barton and family
On Christmas morning we all have porridge with loads of chocolate (normally the last one from the advent calendars) for breakfast.

Lunch is skipped as we have dinner at around 3-4 and we like to save room! We have the full works for dinner including my hubby?s sprouts with red onion which are delish. For pudding we have my home made yule log. In our house it is just hubby that likes Christmas pudding, so he has that on Boxing Day and we all have my chocolate log on Christmas day, with lashings of cream.

Here is a recent picture of us from Legoland.