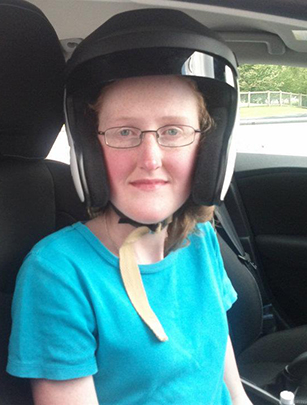 Lisa Thomas
I'm not too sure what this year will hold, as I have a few options. But recent Christmas days have been an early start for me with a light measure of cereal and a slice of toast. Then I'll prep the veg and homemade stuffing, my dad may appear at this time and do his own thing, which until last year would be followed by pick up Gran, but she was in a home last year and died in April, so this is our 1st Christmas without her.

I'll pop next door to the elderly spinster who has nobody in her life but her dog and give a card and a homemade mince pie.

The turkey (seasoned, lemon stuffed inside and butter smeared under the breast skin) will go on and then I go for a short walk, possibly to see my mum, then back home to sort the roasties, stuffing and veg. There was a new lunch addition last year of yorkshires, which were really good, so I think there are a keeper even if I only cook for 2!

I may manage a 5 minute walk around the block to escape the heat before serving, around 2pm, roast turkey, crunchy (as coated in flour after parboil) roast potatoes cooked in goose fat with rosemary, homemade sage and onion stuffing, yorkshires, roast parsnips, sprouts, broccoli, carrots and a few peas.

My dad and gran were the only ones for gravy, as I don't want to drown a lovely meal in that stuff! All I add to mine is freshly ground black pepper, a bit of balsamic over the veg and get stuck in!

We always have a Christmas pud, my job is making white sauce if wanted and turning out the light for flaming the pud.

My dad loves to dollop brandy cream on his, but I don't generally have any pud until either later or the next day, which by tradition my gran would always make such a fuss about me doing, even though I've been that way for years!

Presents have now become an after lunch thing, followed by quiet afternoon/evening, catch up with brother and family, and spend the evening at my mums with gift exchanging, possibly returning home or staying.

I may have a small snack at the end of the night. I then watch tv and much look forward to Boxing Day, as there are no rules to conform to and reheated leftovers taste so much better anyway!