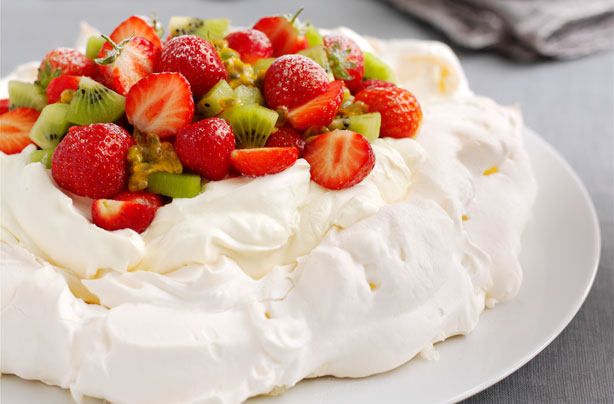 New Zealand
Other than BBQ for dinner, dessert is the main focus on Christmas Day in New Zealand. Hot fruit pudding, fruit salad and ice cream are only a few of the desserts families feast on. Another favourite is a classic pavlova topped with cream and heaps of fresh berries. It's the showstopper often proudly displayed in the centre of the table - who could blame them?
Fancy making a pavlova this Christmas? Why not give this
strawberry and kiwi pavlova recipe
a try?