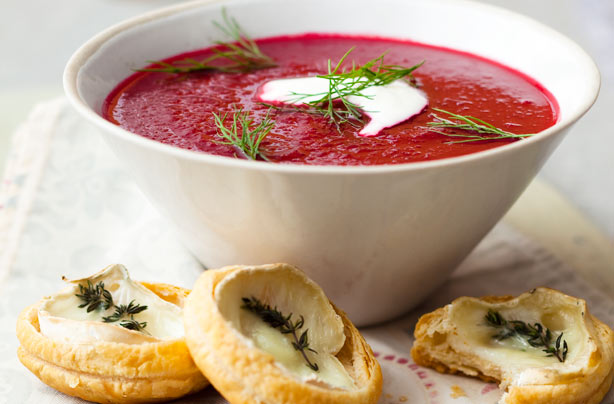 Poland
Beetroot soup or 'Borscht' is served as a traditional starter around Christmas time in Poland. It can be served hot or cold and is usually served on Christmas Eve, which is the day most Polish people have their main feast.
Fancy making some beetroot soup for your starter at Christmas? Try our
easy Borscht with goat's cheese tartlets recipe.