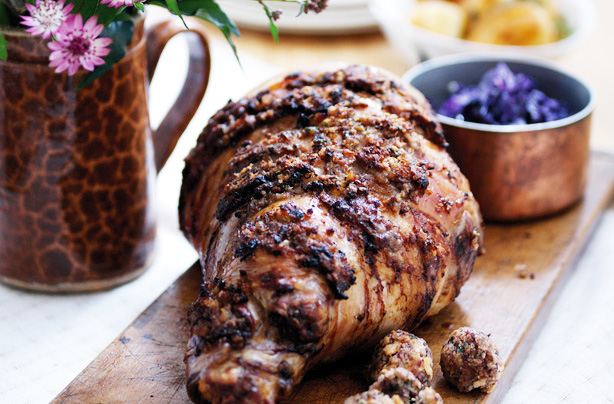 Iceland
In Iceland the main meal, which they refer to as the 'Yule meal', is traditionally a leg of roast lamb presented in the middle of the table on Christmas Day. Another speciality includes leaf bread which is made out of thin sheets of dough. The dough is cut into delicate patterns and fried before serving.
Why not serve roast lamb as your main meat at Christmas? Recipe pictured:
Roast leg of lamb with date and herb stuffing.