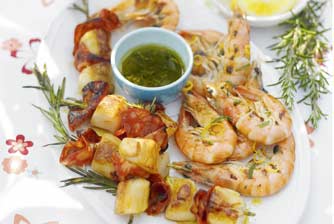 Australia
With the sun shining down under there's only one thing to have on Christmas Day and that's a BBQ. An Australian Christmas is usually spent around the barbie with plenty of family and friends for company. Not all Aussies opt for the BBQ though, some prefer a classic European roast - we can't blame them!
These barbequed
prawns with lemon, sage and garlic
would make the perfect party food on Boxing Day!