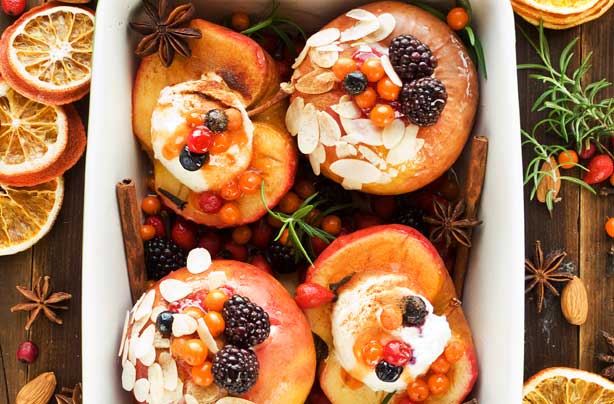 China
A tradition which is becoming rather popular in China is the giving of apples on Christmas Eve. Most stores in China will sell apples wrapped in colourful paper so people can buy them and give them as gifts. The reason behind this? The word for Christmas Eve in Chinese, 'Ping An Ye' sounds very similar to the Chinese word for apple, 'Ping Guo' and the two things were brought together.
Why not turn your apples into a impressive dessert and serve on Christmas Eve? Try our
fruit and nut baked apples recipe.