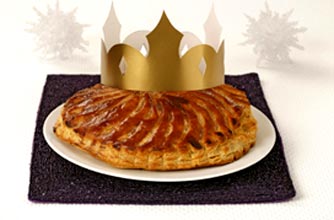 Mexico
In Mexico, Christmas isn't celebrated officially until January 6th which is known as Epiphany or 'El Dia de los Reyes' meaning the day of The Three Kings. During this day, families will feast on a special cake called Three Kings cake or Twelfth Night cake which has a figure of the Baby Jesus is hidden inside. The lucky finder of the Jesus figure becomes the 'Godparent' of Jesus for that year.
Why not give this classic
Twelfth Night cake recipe
a go?