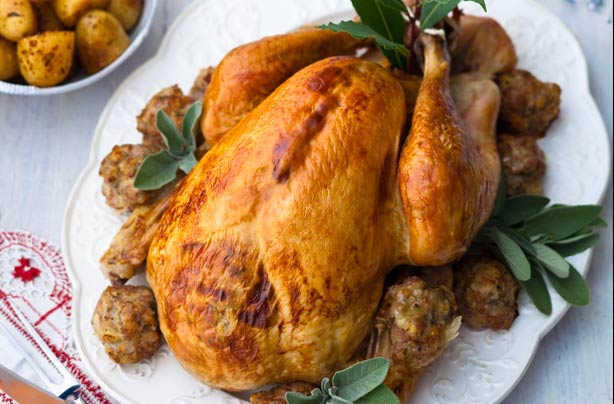 The 12 most hated Christmas foods - and how to love them!
Christmas is by far the biggest food occasion of the year. There are so many different types of traditional food you just HAVE to eat, even if you really, really hate it.
We ran a poll to find out the most hated Christmas food in the country - and we were quite surprised by the result! Read on to see the 12 most hated festive foods and what was voted the most hated Christmas food of all time.
We've also included our handy tips for how to give the hated dishes/ingredients a tasty twist, or what alternative to have if you just can't bear having it on your plate!
We've counted down from 12 so get ready for the nation's top 12 most hated Christmas foods and how to start enjoying them!


12. Turkey
It's the traditional meat to serve on Christmas day but it seems turkey is not a winner all round. Often dry and under-flavoured, a badly cooked turkey can ruin your dinner.
How to make better
: It's not all lost for the traditional turkey, it just needs a little love. First you need to know
how to cook your turkey just right
to get the meat nice and moist. Then you can add a tasty
stuffing
or try one of our
ways to pimp your Christmas turkey.
How to avoid altogether
: You don't HAVE to have turkey. We have lots of
different Christmas turkey alternatives
to choose from.