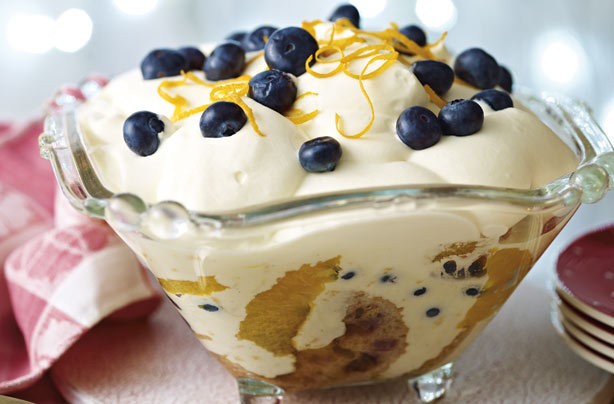 11. Trifle
A classic trifle is a big old mixture of layers, ingredients and textures; the soggy sponge, the thick custard layer, the sharp, alcoholic undertones - with such strong flavours, it's easy to see why people aren't that keen on the traditional pud.
How to make better
: Give the classic recipe a twist. You don't have to include all the layers if you're not a fan. Our simple
raspberry trifle
is elegant and not too fussy and this
orange and blueberry trifle
(pictured) is a fruity twist on the traditional dish. See more of our
easy trifle recipes.How to avoid altogether
: There are so many other options you can choose for
Christmas dessert
- a
chocolate log
or
pavlova
make a nice, special treat.