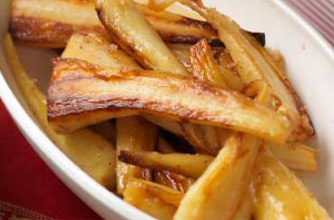 10. Parsnips
This one surprised us - what's wrong with the humble parsnip? The root veg may not be the most exciting thing on the plate but there's plenty you can do before you bin it from your menu.
How to make better
: Honey and mustard is a simple combination but it's all you need to boost the flavour of your parsnips. See more of
our parsnip ideas
.
How to avoid altogether:
There are many other types of
Christmas sides
that will more than fill your Christmas dinner plate - just try and make sure a few of them are veg!