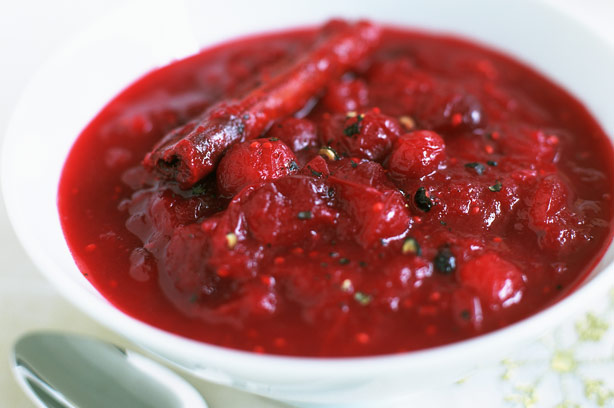 9. Cranberry Sauce
Cranberries have quite a distinctive flavour and the sharpness or the fruity/savoury combination is not an all-round favourite.
How to make better
: A little lime juice will soften the edge of cranberries. You also don't have to eat the sauce with meat, try it with cheese and biscuits to see if that combination is more suited to your palate.
How to avoid altogether
: Sauces are an extra special Christmas touch but cranberry isn't the only option.
Bread sauce
or a
homemade mint sauce
are a nice touch but really, as long as you've got your
gravy perfect
- you're sorted.